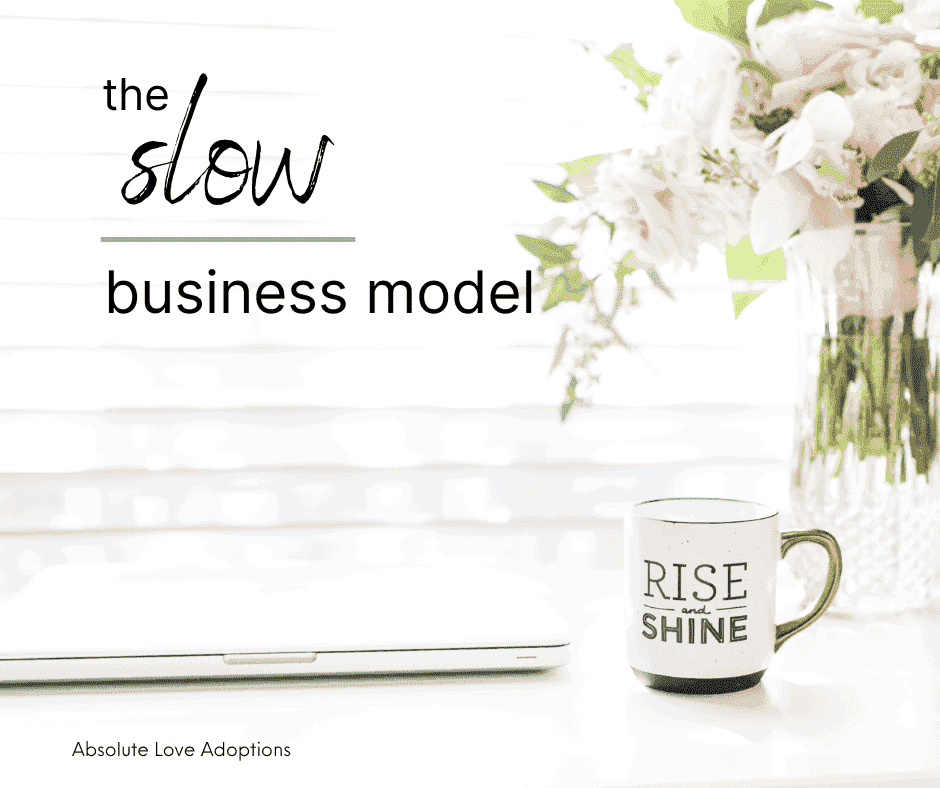 Hustle. It's a term used to encourage winning, productivity, and ultimately, success. The definition of the verb is to "Force (someone) to move hurriedly or unceremoniously in a specified direction."                   
Hmmm, force. Hurriedly. Those are definitely words I would have used to describe my professional career circa 2016. At the time, I was a social worker in a nursing home. Healthcare is an industry that never sleeps, because well, people's lives are at stake. But that culture creates unrelenting expectations for employees, and it's not the only industry that does so.
In my experience, our entire culture glorifies work without rest. Praise is given to those who hustle. There it is, that industry term that glorifies endless work. Unilateral investment in career. Overstuffed schedules that lack differentiation between "working hours" from all the rest. As a professional you buy into the message that in order to succeed, you must sacrifice to the detriment of your personal life, relationships and general wellbeing. Gold star employee right there! 
Inevitably, what follows that sacrifice is dissatisfaction in ourselves and our work, and deep feelings of being undervalued, underpaid and undermotivated.  
At home, any "spare" time is allocated to meeting basic adult needs– think cooking, cleaning, laundry, eating, hygiene, mowing the lawn, grocery shopping, blah blah blah blah, you know the rabbit hole of never ending life chores. 
So you've got these intense work demands, and intense regular life demands. Focusing on one single task means shutting off the mind's constant running "to do list". 
This "to do list" also includes maintaining constant availability. No longer are we allowed to shut our phones off, or heaven forbid, leave the room without it.  This creates a perpetual state of distraction and nothing really ever gets done well, or on schedule.
That sense of always being behind schedule just looms over everything we do. When we're supposed to be enjoying a movie on the couch, we're thinking ahead wondering if our work clothes for tomorrow are clean.
It's cyclical all right, but not at all the way nature intended it to be. Instead it's monotonous—rinse, wash, repeat. We cram all our joy in those few hours we have on weekends because before you know it, it's Sunday again and we all know about the Sunday Scaries.
I lived with this haze for a long time. At the peak of my fog, I delivered my second child. I then experienced a perspective altering 12 weeks of maternity leave, during which everything shifted. 
Somehow in those quiet, simple moments with my newborn, it clicked. We truly do need so very little to be fulfilled. The rest is just excess. 
So then, why do we have such ridiculous demands to produce, perform and build our collections of stuff. What does stuff and productivity *actually* mean in the grand scheme of things?
For me, just like that, the pressure to "do" evaporated, and for the first time in my adult life I was encouraged to just be. In simply being, what followed was a deep connection to my child, an investment in myself and motherhood, and attention to those that I care for around me. My hobbies returned, and my focus came along with it. Imagine that, a mom to a 3 year old boy and a newborn describing the chaos of that season of life with a word like "ease". 
Watch a child. They do it so well. Children have a complete lack of concept of time and no responsibility to anyone but themselves. Their jobs are to play, explore, bond with their people and learn new skills. Society gives them soft boundaries, loose structure, generous affection, and it is all given freely and with so much joy…just the way nature intended.
This discovery led me to decline returning to work in the traditional sense after maternity leave. Instead, I invested in the place that my heart had been for years, but had been overshadowed by the hustle: Absolute Love Adoptions. 
I decided that this business would not value the hustle. Rather, we'd invest in the complete antonym: slow. Turns out there is a whole community of people who are doing this thing called Slow Living, and I am completely on board.
Slow living is a philosophy of how you live your life, how you make your choices. It is thoughtfulness. It is making choices with intention. It is presence. Basically, it's freedom! Freedom to choose what is meaningful, to discard what doesn't make sense, and to interact with your environment intentionally. 
A nice way to ease into Slow is by identifying parts of your day or life that are chaotic, and finding creative ways to reassign meaning to those parts of your life. For me, mornings are where chaos lives, as is expected in the home of two young business owners and parents of two small children and three dogs (Yep, 3, totally not planned). 
In order to have room for the things that matter to me (think casually sipping a massive cup of coffee in my most prized possession, my outdoor hammock followed by a leisurely walk with the kids), I realized that I needed to redefine the expectations of the morning. I identified the tasks that I spent the most time on, but didn't feel fulfilled by: making and eating breakfast, wardrobe choices and "getting ready". 
I started with simplifying breakfast to a piece of fruit or a leftover, homemade breakfast casserole. Tastes delicious, fills the belly, but requires very minimal time or effort. 
Then I simplified our wardrobes:  fewer options and more versatile pieces (think capsule wardrobe.) I realized dresses are much easier as I only have to locate one item in the laundry. Shifting the focus to quality pieces, rather than varied eliminates so much of the chaos of getting ready and also the clutter of too many wardrobe choices.
I streamlined the number of beauty products I keep to only those that I use with regularity. For me, that meant very simple make up which reduced the overall investment of time and energy in getting ready for the day. 
For me, these were the areas I was willing to redefine. To each their own! Those simple changes have greatly reduced the time and stress of my peak intensity time of day, and now allows me to redirect that energy into something that I find more fulfilling. For me, that's my massive coffee in the hammock, and a leisurely walk with the kids.
Creating space personally was somewhat straightforward once I identified where there was space. Professionally has been more challenging. The word slow is not typically something that comes with positive association, particularly in business where "slow" is lazy, lagging, sedate. However, like most English words, they have varied meanings depending on their usage and slow is certainly no exception.  
Slow is also measured, gentle, rhythmic, and thoughtful. Mother Nature is our oldest teacher on slow, and her rhythm serves to keep everything in balance and allow life to continue. As people, we are designed to follow Her lead. Her rhythm should guide our work as professionals, too, not just our boss or our schedules.
We do the things that matter. We eliminate the tasks that aren't necessary or productive. Reassessing at intervals to ensure the things that matter enhance efficiency where applicable, improve the overall client satisfaction.
To allow for comprehensive, quality care for every client, we cap the number of clients we take. In doing so, we can be attentive and flexible with the clients. This sets the stage for giving one another grace as we all manage the boundaries of our work/life balances. 
We utilize Voxer as a way to help you keep boundaries too, so you can check in on the app dedicated just to adoption related communication, at a time when you've created mental space for it. We don't want this process to overwhelm other areas of your life.
We avoid asking for things with urgency from you. We encourage you to do what you can when you can with regards to the expectations for paperwork and communication. We generally try to plan ahead as much as possible, to avoid urgency when possible.
When we are interviewing you, our distractions are limited as much as possible. We try to avoid having several mental tabs open at once, allowing focus and investment in the task at hand. 
We see each part of this process as success, and we encourage you to celebrate the steps. Have a celebratory day when your home study is approved, or when your profile book lands on your doorstep. This process is meant to be enjoyed, all of its pieces and parts, and there is much to learn in the little moments.
You'll be interviewing us, just as we are interviewing you. This process is long, and to work together we must share similar ideologies about adoption and ethics.
Our programming is inspired by boutique style shopping. As such, we do not offer a one size fits all approach to any step in this process. As a small, nonprofit, work from home operation, we seized an opportunity to individualize everything we do.  
As a client, your experience with us influences how we move forward, taking your feedback at every opportunity to help create the best services possible. And perhaps our favorite benefit of shopping small is the ability to have personal relationships with our clients. With a very small team keeping a very small caseload, we take the time to learn your family's personality and preferences on a personal level, which allows us to guide your education, anticipate your questions or concerns, and make the best match possible. 
Further, being boutique style allows us to be extremely responsive to changes in best practices in the industry. 
Lastly, who doesn't like a good Small Business Saturday? With ALA, every day is Saturday!
Ethics is driving all of the choices you make in this process.

If you believe that education is lifelong, and you're committed to it, because you see the value in knowledge to nurture a healthy child and relationship to adoption. 

You insist on comprehensive care for the expectant mother. You want her to have access to therapists, birth doulas, her own attorney. You truly believe that she deserves to be doted on.

You genuinely value her choice, and recognize her lifelong relationship with the child to whom she entrusted you and you use positive language to show that support. You are forthcoming with your wishes for the adoption, and realistic about what you can do with regards to including the birth mother in your life. 

If you feel that the well being of the birth mother you are matched with is of utmost importance, and you are willing to allow her to take priority in services. Even though matching and placement is the happiest time in your life, the expectant mother is in the throes of what is likely the worst, most difficult experience she could imagine. While her heart is breaking, allow her the lion's share of the time and energy of the social workers — particularly in the hospital and the first days post placement– and know that giving her that kindness is the most respectful thing you can do. 

You value collaboration.  We believe a professionals greatest skill is the ability to problem solve. Nothing is straightforward in adoption, and we need to work together to get through the challenges while being always respectful and open to discussion. Every adoption is different, and requires the cooperation of many people to make it happen. To do this well, we must all be flexible as this path unfolds. Its cruise and coast kind of pace we keep, not a steady path. Your own individual flexibility to cruise and coast along with us will likely make or break your satisfaction with the experience.
It is important to you to have a clear timeframe on "how long this will take". 

If you want a closed adoption.

If you want to hire a big box store professional.

Most importantly, if you feel that education about adoption is a task to check off as part of your approval process, we are likely not a great fit for you.