If you are pursuing adoption, you are embarking on one of the most rewarding but challenging of your life's experiences. During the process of becoming approved to adopt, you can expect to spend substantial time reflecting on how you found yourself pursuing adoption, your hopes for your future self regarding the kind of parent you wish to be, and challenging your own understanding of adoption and it's impact on you, an adoptee and your core group of friends and family. While you may not be required to complete education to adopt, to do so without is truly a missed opportunity for you as a potential parent and the child you wish to adopt. 
We encourage you to lean into this process. Parenting a child who you come to know through adoption is NOT the same as parenting a biological child. The educational experiences captured below are designed to prepare you for the path of adoptive parenting so that you can show up as the parent your adoptee needs to develop with confidence and connection. 
All of the opportunities listed here have been vetted and come highly recommended by the Absolute Love Adoptions team. 
If you are an Absolute Love Client, please utilize this template for logging required 20 hours. 
In this episode, we talk honestly about grief surrounding foster care and adoption through the lens of Elisabeth Kubler-Ross's Five Stages of Grief, plus an additional sixth stage.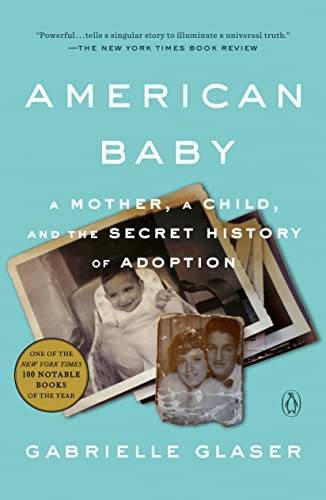 American Baby: A Mother, a Child, and the Secret History of Adoption
The shocking truth about postwar adoption in America, told through the bittersweet story of one teenager, the son she was forced to relinquish, and their search to find each other.
ADOPTION: THE LONG VIEW
Gabrielle Glaser is the author, most recently, of American Baby: A Mother, A Child, and the Shadow History of Adoption, which tells the shocking truth about postwar adoption in America through the bittersweet story of one teenager, the son she was forced to relinquish, and their lifelong search to find each other.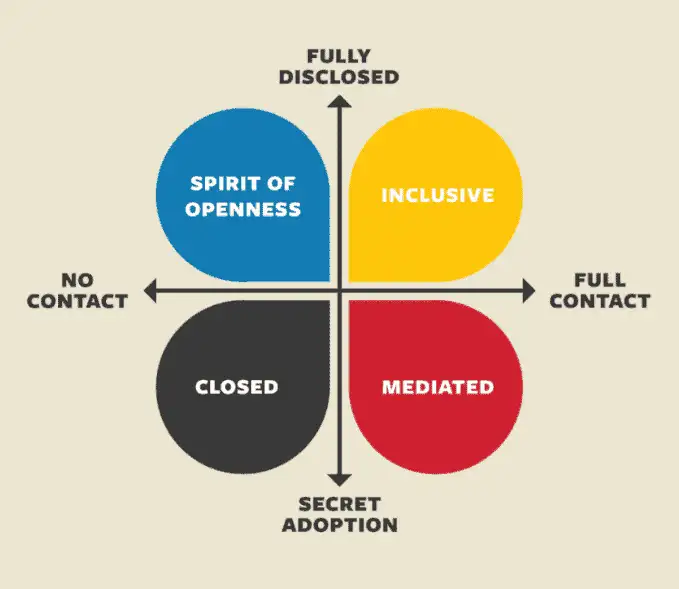 This animated short video provides an easy-to-understand explanation of openness in adoption and the Inclusive Family Support Model (IFSM), the country's first practice model specifically designed to support adoptive parents in creating a spirit of openness for the benefit of adoptees.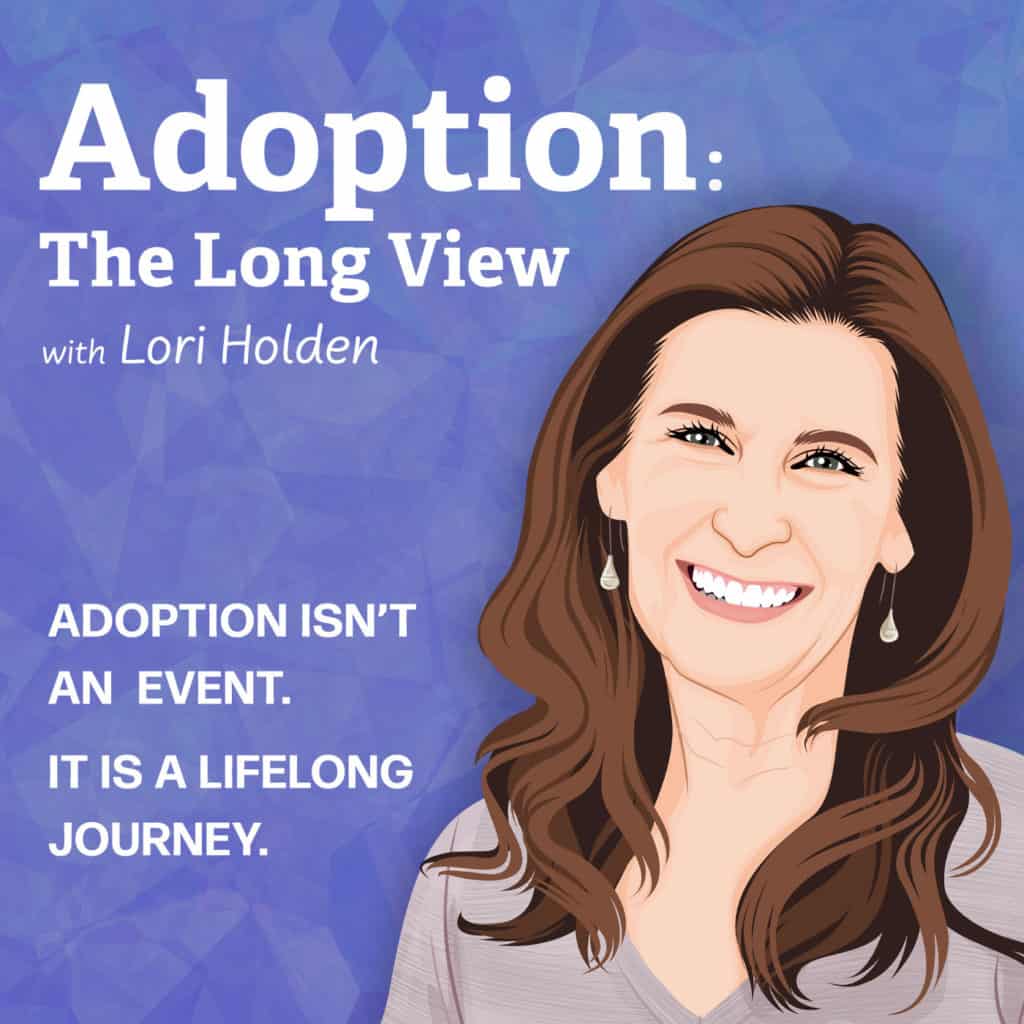 The Long View Podcast, Episode 101 In this episode, Lori Holden talks with single adoptive mom Leah Campbell about the unexpected way she became a mom to her beloved daughter, "Cheeks," now 7. Author of the just-released children's book The Story of My Open Adoption, Leah is a writer and mom who lives in Alaska and talks about the challenges of maintaining an open adoption with Cheeks' family, and why Leah is so committed to doing so. She tells how she is cultivating openness with her daughter, doing her own ongoing inner work so that Cheeks feels there is nothing she can't talk with Leah about.
Inside Mental Health Podcast:
What exactly is open adoption? Is it psychologically healthy for the child and adoptive parents? Are there lingering fears, like the birth parents will come back to "steal" away the child? Today's guest, Dawn Friedman, an expert on adoption, breaks down the research, shares her experiences, and addresses the fears biological parents often have.
Exploring Adoption and Identity: #BornandMade "As a trans-racially adopted person I think about my identity a lot; consciously and unconsciously exploring who I am in some way every day. Sometimes this exploration is light and fun, sometimes it is deep and painful, and sometimes it is somewhere in between. Recently, a campaign from Carol's Daughter (one of my favorite natural hair care brands) encouraged their community to explore identity in a clever way that captured all of these different feelings." -April Dinwoodie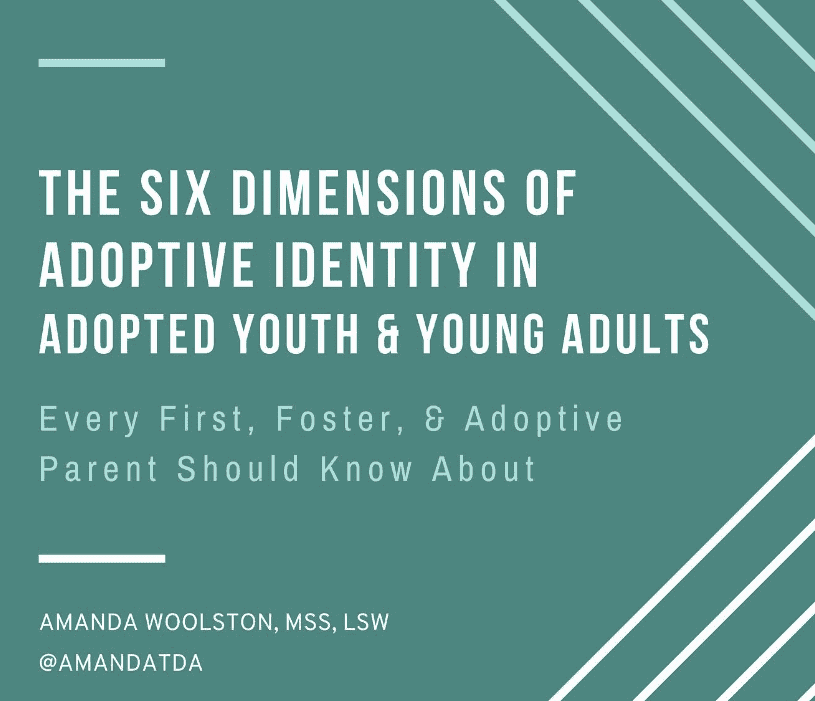 Amanda maintains an excellent Instagram with consistent content about adoptive identity. You can also find her content on The Declassified Adoptee
Born In June Raised In April Podcast: We're Adopted Lucky Us? A Conversation With Susan Ito. Host April Dinwoodie sits down with an amazing women, writer, editor, performer, teacher and adopted person, Susan Ito. Together they discuss the complex realities around what it means to be lucky in adoption as well as the importance of documenting narratives in adoption.
ALL YOU CAN EVER KNOW
From childhood, she heard the story of her adoption as a comforting, prepackaged myth. She believed that her biological parents had made the ultimate sacrifice in the hope of giving her a better life, that forever feeling slightly out of place was her fate as a transracial adoptee.

Asking Questions That Count When Considering Adoption by Kirstie Perrotta, MPH, a a Teratogen Information Specialist at MotherToBaby California.
TRAUMA INFORMED PARENTING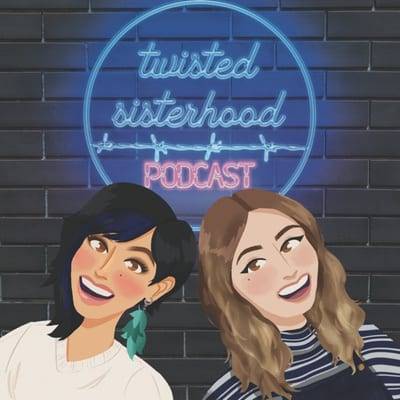 Guest Episode: Erika Gonzales A podcast for birth moms, by birth moms. Ashley Mitchell and Kelsey Vander Vliet Ranyard have a decade between their adoption placements. They address raw and real emotions and experiences, and have other birth mom guests on the show to join in on the conversation.
THE RIGHT WAY TO TELL YOUR CHILD'S ADOPTION STORY
How we see ourselves as adoptive parents is intricately tied with how we see our children via adoption, and ultimately how they see themselves. Seemingly heroic narratives like "saving a child" and seemingly innocuous ones like "we were meant to be together" may have unintended effects that parents don't see on the front end -- until after damage has been done.
TALK TO KIDS ABOUT ANYTHING
This podcast will focus on adoption—what it is, what it isn't and how to talk to kids about it when emotions and fear and love and hope are all wrapped up in it. There is some confusion about adoption and as an adoptive mother of my two kids, I'm excited to bring Carrie Goldman, adoptive mom and writer/founder of the adoption blog, Portrait of Adoption, on How to Talk to Kids about Anything today.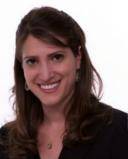 psychology today article
Children's curiosity about their adoption story is a normal part of growing up. Open and informative discussions are crucial for the development of your child's sense of self.
TWO FAMILY LEGACIES
One of the major developmental tasks for any child is the forming of his or her self-definition. Much of this task is done on a subconscious level and over a great deal of time. The personal self-definition a child develops will be greatly affected by her family legacy: a legacy that includes all of the traits she acquired through heredity (all her genetic traits) as well as what she sees, hears, feels, or is told about herself and her family as she grows up.