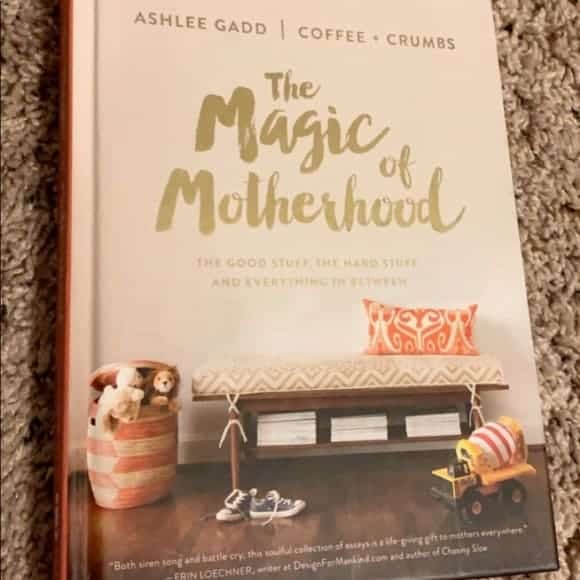 Since becoming a mother, all things Coffee and Crumbs has been a staple in my days. Literally I reheat my coffee, often several times, and find crumbs just about everywhere. But I also find myself listening to the podcast Coffee and Crumbs while I cook or clean or drive the kids around. I was super enthusiastic to find the blog, book and other Coffee and Crumbs stuff!
The mission of the brand is to support mothers through the power of shared experiences and storytelling. As an adoption professional, I was especially excited to see Coffee and Crumbs creator Ashlee Gadd has honored the unique parenting challenges that adoption presents by including stories from that perspective.
My favorite essay so far is written by an adoptive mom and she reflects on her experience building a relationship with her son's birth mother. Adoptive parents can be hesitant to let the birth families in, in part due to fear of the unknown and in part due to jealousy. Ultimately, this relationship is one like any other in that you have to work for it, honor your word, be honest and communicate. The work that you do to build a relationship with your child's birth family directly affects your child's identity and their view of themselves. https://www.coffeeandcrumbs.net/blog/2016/8/3/im-no-superhero-but-i-did-have-a-bat-phone?rq=adopt
Two adoptive mom's via foster care share their wisdom: www.coffeeandcrumbs.net/podcast/season-one/10/growing-a-family-through-foster-care
They also have a really good book for mom's called "The Magic of Motherhood" and I will definitely be buying a copy for all my mommy friends!
Follow Coffee and Crumbs on Instagram: https://www.instagram.com/coffeeandcrumbs/
I can't sing high enough praise about Coffee and Crumbs!