Welcome to the fundraising events page for Absolute Love Adoptions! We are a non-profit adoption agency dedicated adoption advocacy. Our events are a crucial part of our mission, as they allow us to raise the necessary funds to continue our important work. We have a variety of events to suit different interests and abilities. By participating in or donating to one of our events, you'll be making a direct impact lives. If you'd like to donate, please feel free to do so at any time. Thank you for your support!
Thursday January 26, 2023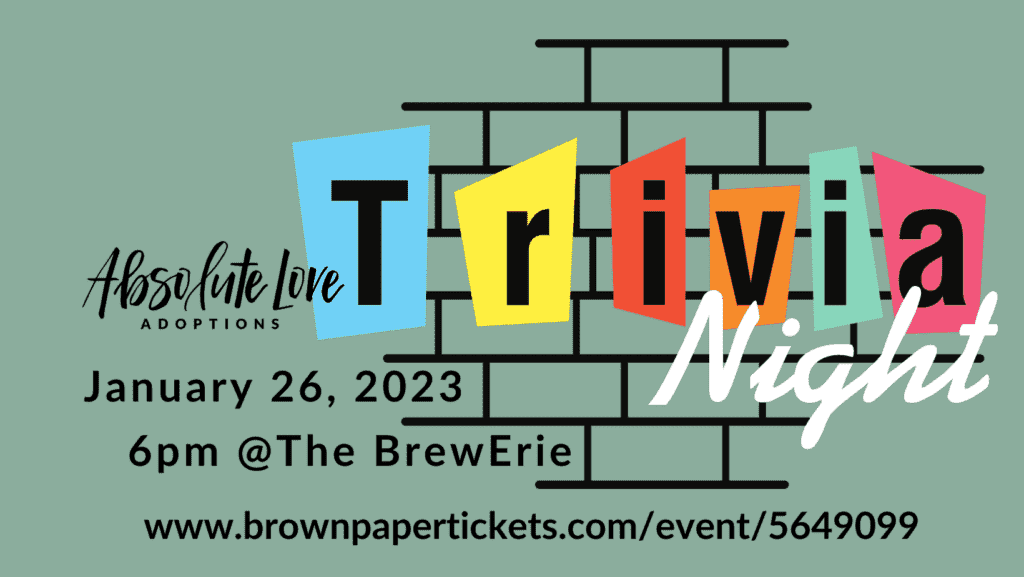 Trivia starts at 6:00 pm at the BrewErie at Union Station
123 W 14th St, Erie, PA 16501
Proceeds benefit our SOLACE gift boxes for Birth Mothers program, which sends curated care packages to women grieving the loss of their child after placing for adoption.